Lesson Update
Due to popular demand!
---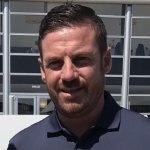 We have another ladies' New To Golf group session beginning early May with Harry Hart.
Ladies beginner group lessons three-week course will be starting on the 4th of May at 1:30pm.
Clubs can be provided - please let me know this in advance.
The three-week course will cover the following:
4th May - Building a backswing and looking at the grip with pitching (Academy Course) 1.5 hours.
11th May - Longer irons, 8-iron, 7-iron, and 6-iron building an understanding of the different irons (Academy Course) 1.5 hours.
25th May - Chipping and Putting distance control, and green reading (Putting Green) 1.5 hours.
The cost for the three-week course will be £24 per head and can be paid in the professional shop anytime before the first session.
Come along and meet new golfers in our wonderful surroundings
To book, please email the professional shop at Proshop@leegolf.co.uk.